Updated on 01/26/2015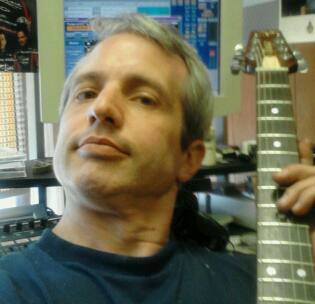 Hello and thanks for visiting the Eccentric Musician Company website!

My name is Glen Peladeau and I am looking forward to the new year as myself, my consultants and our current clients grow together.

This year I look forward to expanding our music lesson staff in N. Oxford, MA and the new release of the current online music publication coming soon in February or March. 

If you wish to take part in our growth as well as learn more about us please sign up to our monthly email news letter here; Eccentric Musician Company 

Our Services as of 01/26/15
Services available at http://SurfForLocalMusic.com:

Musician Branding, Promotions and Creatives


Local business advertising and lead generation
---
Artist/Band Development Consultation Services:
Myself as well as other are professionals are ready to consult you in helping you achieve your personal and group goals. I have a great resource of proffessionals and it would be in your best interest to seek a proffessional Eccentric  Entertainment Consultant. Click Here!
---
MP3 Promotions & Distribution:
These days, providing just an MP3 store for indie artists is not good enough. There are many cheap or free services regarding online MP3 distribution outlets. Most indie artists want to capture the world overnight and do not realize the importance of capturing a regional audience first which allows an artist to nurture their sound, develop their style and learn from their local peers.
I now have in place media channels and a MP3 store capable of promoting and distributing/sellingyour music under the Eccentric Musician Label. Now is the time to start a relationship with us/me. The Live MP3 store si designed to sell your most recent live recordings exclusively here as well as to upsell your other CD offerings you may have with us or elsewhere.
To get started today;
---
Eccentric New England Music and Gift Shop:
I am currently looking for Music CDs (Local to New England) and Gifts that have a "New England Touch" to sell online through my various media channels such as the Surf For Local Music Fanzine which has over 15,000 members. Your offering would be exclusive to our store (meaning you can't sell the particular item elswhere) but the opportunity would allow you to upsell your other offerings after the initial sale is made. We sell the product for you and you are required to drop ship the order. We also provide an emergency supply service to fulfill orders that you cannot for whatever reason.
To get started today;
For a complete listing of all our services please click here!

Thank you for your interest in us!